The group will release its third album in March. While the members of Super Junior are getting back together, Big Bang is gearing up for solo activities.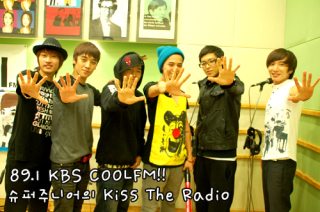 The five-member pop group is holding concerts from Jan. 30 to Feb. 1 and will greet fans individually through different projects. Victory, known as Seung-ri here, has started performing solo songs recently.
His song "Strong Baby" was included in the group's album, and slowly gained popularity day after day, especially after his performance during a music program on major TV network SBS last month. With a music video and album plans, Victory will hopefully prove that he can fly solo.
"Along with Victory, G-Dragon and Tae-yang are also looking at releasing solo albums soon. Dae-sung is also planning to release a trot (Korean traditional pop genre) single, while TOP will continue to work with other singers, including Gummy and Uhm Jung-hwa. Fans will have the chance to witness the various musical skills of the members," YG Entertainment said.
_________________
다 거짓말이야 몰랐어 이제야 알았어 네가 필요해